E-Image GH08+761CT Tripod System
The E-Image Tripod System consists of the GH08 head and 761CT Tripod.
GH08 Fluid Head
Fluid Video Head from E-Image
As a leading manufacturer of tripods worldwide, the new Genting range of tripod heads from E-Image combine reliability and excellent performance with outstanding value for money.

The GH08 tripod head is the ideal partner for payload ranges of up to 8kg, making it suitable for most modern handheld and On Shoulder camcorders. The stepped fluid head gives you a smooth range in both the pan and tilt axis, providing a real fluid motion. The head is fitted with 6 levels of counterbalance to allow for a variety of payloads and the integrated level bubble ensures your horizons are even. The head also features two mounting screw threads, one ¼" and one 3/8", to attach articulating arms such as the E-Image EI-A22. The sliding quick release plate makes it fast and easy to switch between hand held and tripod mounted.
Key Features:
Installed fluid on pan and tilt
Illuminated levelling bubble
Parking hole for hydrostatic arm with 1/4" or 3/8" threads
Multi-adjustment counterbalance can reach perfect balance quickly and easily
761CT Tripod
The E-Image 761CT are a set of carbon fibre tripod legs with a bowl size of 75mm and a maximum payload of 20kg.

Key Features:
Pull out button angle adjustment ensures adjustment of each leg
Aluminium flip type locking system
Carbon fibre screw type locking system
Adjustable tripod feet to meet different ground conditions
Anodic oxidation surface finish
Tech spec: GH08+716CT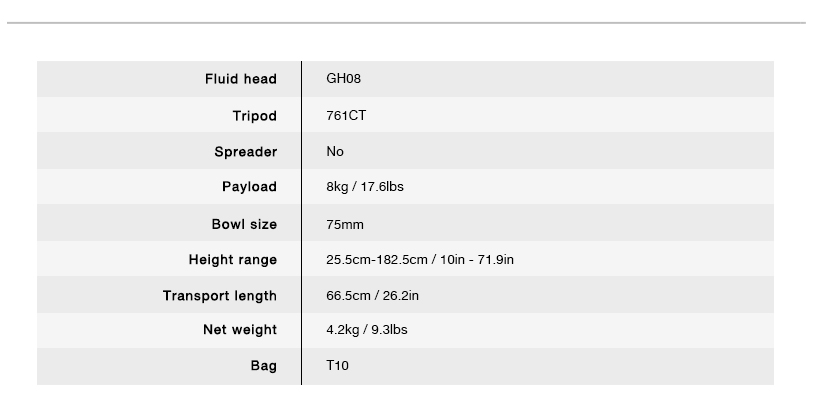 Tech spec: GH08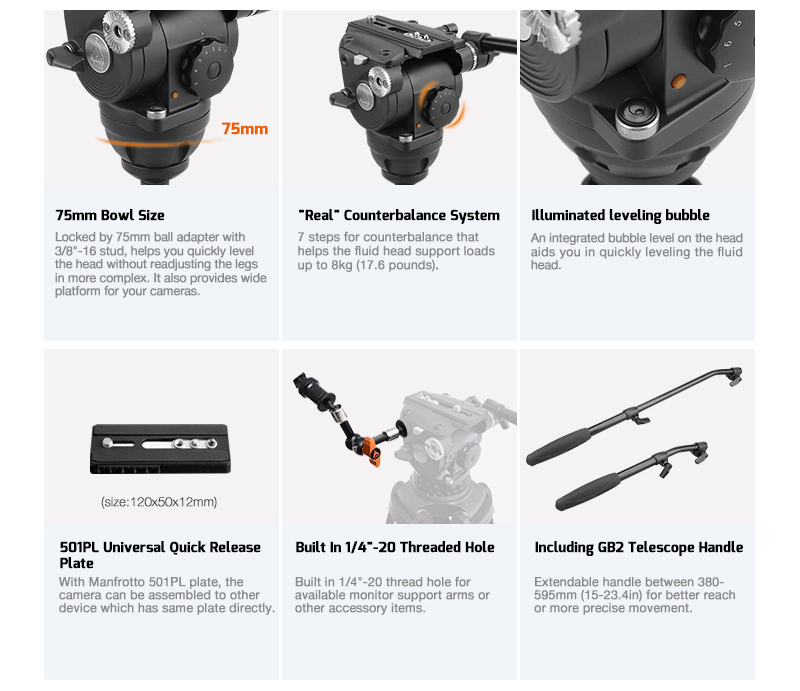 Balance Chart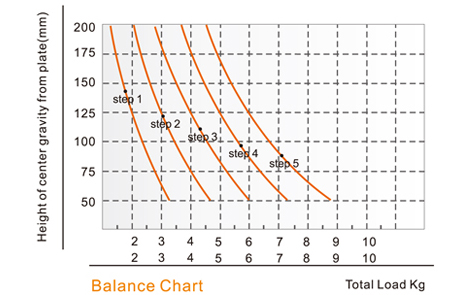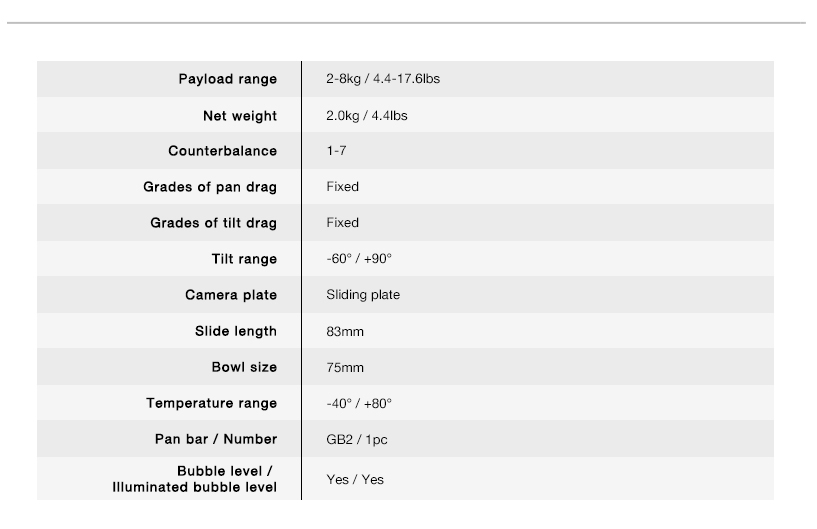 E-image GH08+761CT Carbon Fibre Solo Tripod Kit
Product Code:E-IMAGE GH08+761CT
Availability:

In Stock
1,669.90 лв.

Ex Tax:1,391.58 лв.
Related Products