E-Image EG08A2 Two Stage Aluminium Tripod Kit
Two-Stage Aluminium Tripod Kit from E-Image
E-Image 2-Stage Aluminum Tripod Legs with GH08 Head supports cameras and accessories weighing up to 8kg (17.6lbs). It includes a GH08 fluid head, a GA752 two stage aluminum legs, and a GS01 mid-level spreader. The head and legs feature a 75mm ball/bowl. The tripod extends to a height of 170cm and collapses down as low as 76.7cm.
A kit bag is included.

Key Features:
Counterbalance Spring (grades 0-6)
Illuminated Level Bubble
2-Stage Aluminium Legs
Soft Carry Case
Fluid Video Head from E-Image
As a leading manufacturer of tripods worldwide, the new Genting range of tripod heads from E-Image combine reliability and excellent performance with outstanding value for money.

The GH08 tripod head is the ideal partner for payload ranges of up to 8kg, making it suitable for most modern handheld and On Shoulder camcorders. The stepped fluid head gives you a smooth range in both the pan and tilt axis, providing a real fluid motion. The head is fitted with 6 levels of counterbalance to allow for a variety of payloads and the integrated level bubble ensures your horizons are even. The head also features two mounting screw threads, one ¼" and one 3/8", to attach articulating arms such as the E-Image EI-A22. The sliding quick release plate makes it fast and easy to switch between hand held and tripod mounted.
Key Features:
Installed fluid on pan and tilt
Illuminated levelling bubble
Parking hole for hydrostatic arm with 1/4" or 3/8" threads
Multi-adjustment counterbalance can reach perfect balance quickly and easily
2-Stage Aluminium Video Tripod from E-Image
With a maximum height of over five feet and a minimum height of just over two feet, this set of 2-Stage Aluminum Tripod Legs with 75mm Bowl from E-Image provides a stable platform for your 75mm fluid head and features a two-stage / three-section design. The aluminum legs incorporate E-Image's Mono-Lock design that allows you to adjust the leg height using the one locking lever at the top of each leg.
The legs support up to 88 pounds of head, camera, and accessories, while extending to over five feet in height, with a minimum height of just over two feet. The aluminum alloy construction provides you with a balance of strength and durability and is a lower cost option to carbon fiber legs. The legs feature a removable, adjustable, mid-level spreader that allows you to set up the legs on uneven surfaces. The legs also incorporate spiked feet for increased grip on soft surfaces, and the included spike covers allow you to use the legs on hard/slippery surfaces. An integrated leg wrap/safety extends from the bottom of one leg and wraps around the legs when closed, keeping the legs together during transport or storage.


Mono-Lock design allows you to lock and unlock the three sections of each leg using only one locking lever. The rotating lever provides a robust clamp mechanism that secures the legs and prevents them from slipping once locked. The single lever on each leg allows you to quickly lock the leg height without having to use two levers, making for a quicker workflow and sparing you from having to bend down to open a bottom leg lock to raise the legs.
The legs feature spiked feet that provide solid purchase in soft surfaces, the included mid-level spreader allows you to use the legs on uneven surfaces, and the rubber feet allow you to shoot on hard/delicate surfaces.
Key Features:
75mm Bowl Fitting
2-Stage Leg Design with Mono-Lock
88 lb Payload
62" Maximum Height
24.75" Minimum Height
Aluminium Alloy Construction
Mid-Level Spreader
Removable Anti-Slip Pads / Spike Covers
Integrated Leg Wrap/Safety
E-Image GS01 Mid-Level Spreader
Mid-level Spreader for GA/GC and EL Series Tripods from E-Image
This spreader from E-Image is a Mid-level Spreader for GA/GC and EL Series Tripods.
Key Features:
Durable and lightweight
Easy to install and use
Compatible with select Tripods
Features

Tech spec: Tripod GA752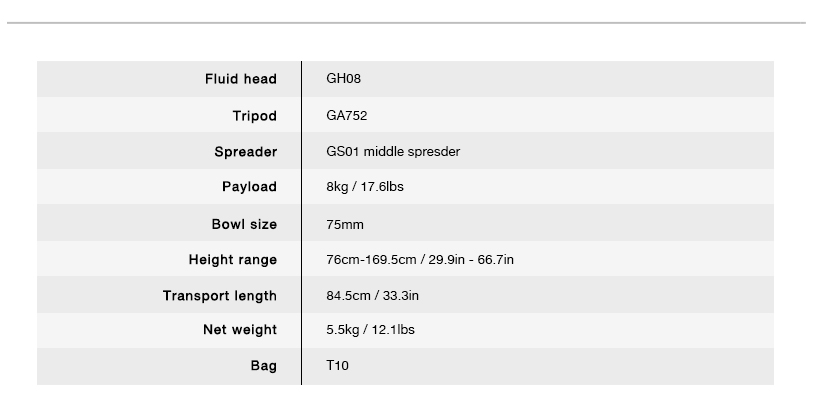 Tech spec: Fluid Head GH08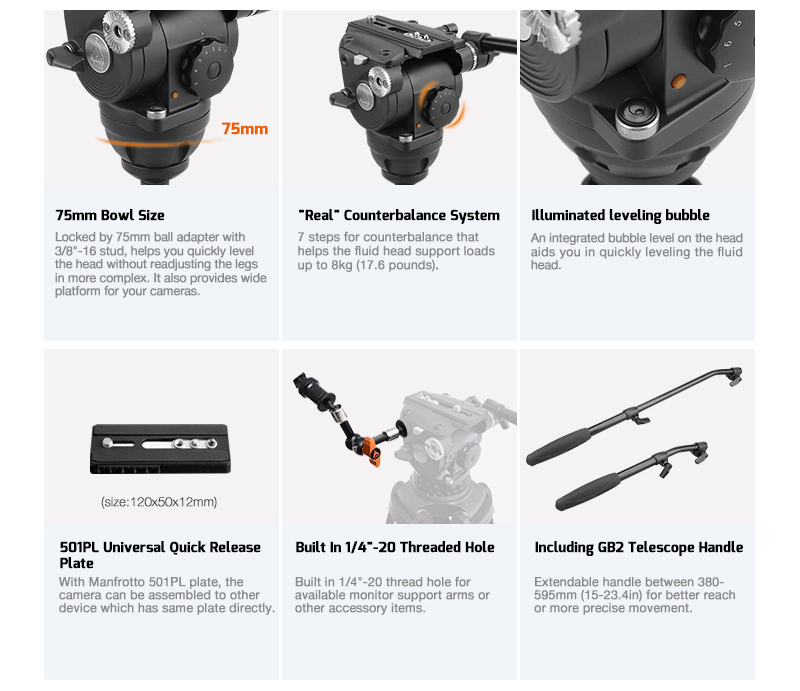 Balance Chart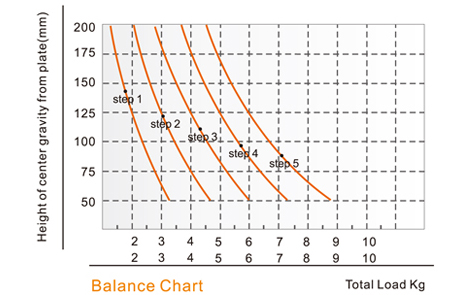 Tech spec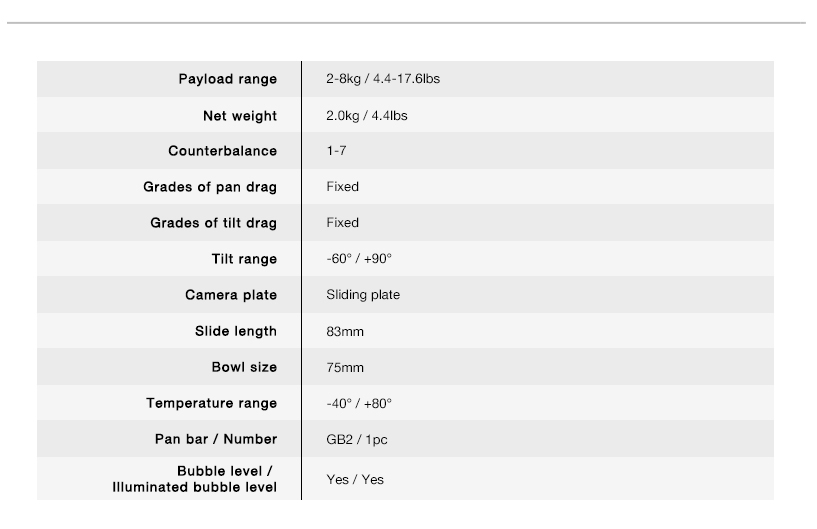 E-image EG08A2 Two Stage Aluminium Tripod Kit
Product Code:E-IMAGE EG08A2
Availability:

In Stock
1,579.90 лв.

Ex Tax:1,316.58 лв.
Related Products