E-Image EK650 Tripod Kit

The E-Image EK650 Tripod Kit has a maximum payload of 5.0kg. The Tripod Kit consists of the EH650 Fluid head, GA752S Tripod and GS01 Spreader. The E-Image EK650 has a bowl size of 75mm and has a maximum height range of 168.5cm. With a constant vertical drag adjustment feature and built in counterbalance, this is the perfect tripod for DSLR and Mirrorless cameras or small Camcorders.
Included in the kit is a soft carry bag for the tripod.

Key Features:
Payload of 5.0kg
75mm Bowl Size
Maximum height of 168.5cm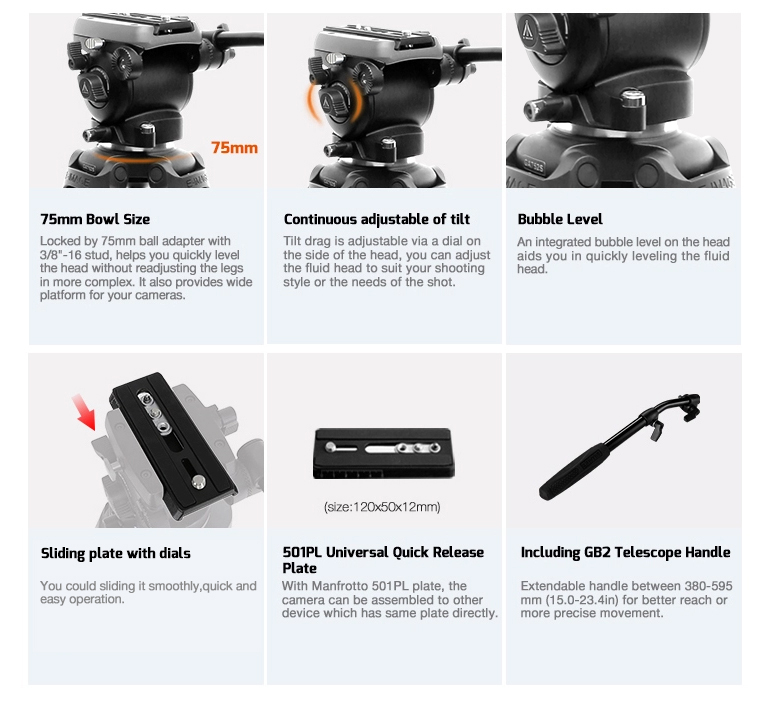 Balance Chart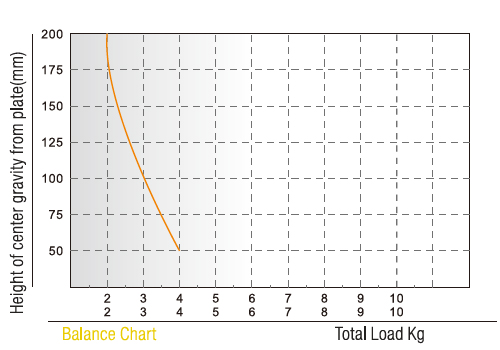 Tech spec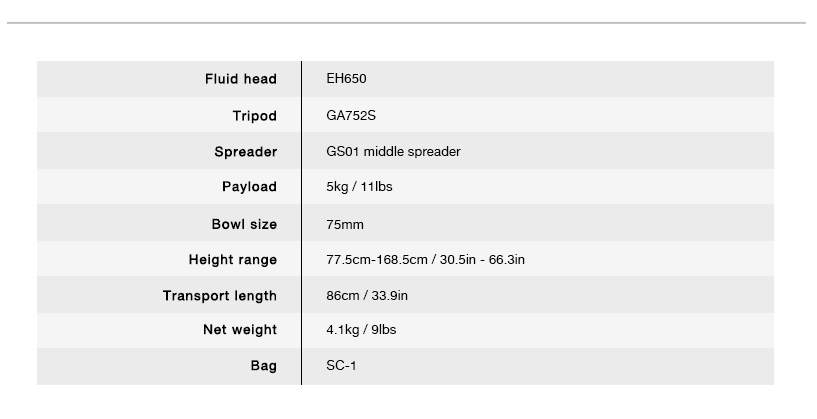 E-Image EK650 Video Tripod Kit
Product Code:E-IMAGE EK650
Availability:

In Stock
519.90 лв.

Ex Tax:433.25 лв.
Related Products